Description
Piroctone Olamine CAS 68890-66-4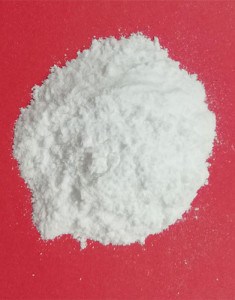 Piroctone Olamine Quick Details
Chemical Name: Piroctone Olamine
CAS No.:68890-66-4
Molecular formula: C16H30N2O3
Chemical structure: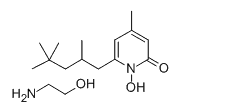 EINECS No.:272-574-2
MW:298.42
Brief: Piroctone Olamine is known for its bacteriostatic and fungistatic properties specifically working against Pityrosporum ovale, which lives on the skin and is associated with dandruff and other manifestations of flaking on the face and scalp. Piroctone Olamine also reduces sebum production.
Piroctone Olamine Typical Properties
Appearance
White or slightly yellow crystalline powder
Odor
Characteristic
Solubillity
Water (0.10g +10ml):non-soluble
Methanol (1.00g + 10ml): soluble
Purity(HPLC) %
≥99.0
PH value(1% aqueous suspension,20℃)
8.5-10.0
Melting Point ℃
130-135
Drying loss %
≤0.3
Ash(SO4) %
≤0.2
Particle size distribution
D(0.5): 30-50um Provide a profile
representative of the raw material
E1% (1cm) at 317 nm expressed an dried
substance
214-236
Ethanolamine %
20.0-21.0
Nitrosamine content PPB
≤50
Heavy metals(Pb,As,Cd,Co,Cr,Hg,Ni,Sb) PPM
≤10
Hexane(GC) PPM
≤300
Ethyl acetate(GC) PPM
≤5000
Piroctone Olamine Application
Antidandruff agent, preservative, thickening and agent for elemination of body offensive smell.
The recommended amount of P.O.:
"Wash-Free" Product: 0.05-0.01%;
"Wash-Off" Product: 0.3-0.4%.
Piroctone Olamine Packaging and Shipping 
 1kg / aluminum foil bag or 25kg / drum.
Piroctone Olamine Storage
stored correctly in its original container piroctone olamine can be kept for at least two years.