Description
2-Aminopyridine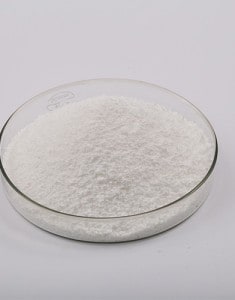 2-Aminopyridine Quick Details 
Chemical Name: 2-Aminopyridine
CAS No.: 504-29-0
EINECS No.: 207-988-4
Molecular Formula: C5H6N2
2-Aminopyridine Typical Properties
| | |
| --- | --- |
| TESTS  | SPECIFICATIONS |
| Appearance | Off-white to pale yellow crystal solid |
| Assay | ≥99.0% |
| Water | ≤0.50% |
2-Aminopyridine Applications
1. It can be used as crosslinking agent of unsaturated polyester resin, diallyl phthalate crosslinking agent, curing agent of epoxy resin, such as "water breathable" resin (contact glasses, anti-fogging glass, bottom coatings, etc.), pressure sensitive adhesive, adhesive modifier, non-textile adhesive, absorbent film, leather finishing agent and modifier, paper strength reinforcer, anti-static polymer. Compounds, inks, etc.
2. it can be used as homopolymer, widely used in percolating resins, spray setting agents, photosensitive resins and additives, etc.
2-Aminopyridine  Packaging and Shipping
25KG Drums or customization.
2-Aminopyridine Storage
Stored in cool and dry place,keep the seal clean.