Description
2-Ethylhexyl Palmitate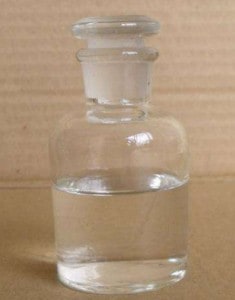 2-Ethylhexyl Palmitate Quick Details
Name: 2-Ethylhexyl Palmitate;2-EHP
INCI name: Iso – octyl Plmitate
CAS No.:  29806-73-3
EINECS No: 249-862-1
Chemical formula: C24H48O2
M.W.: 368.64
2-Ethylhexyl Palmitate Typical Properties
| | |
| --- | --- |
| Item | Specification |
| Appearance | Light yellow to transparent liquid |
| Density(25℃) | 0.850-0.860 |
| Refractive Index(25℃) | 1.4450-1.4460 |
| Acid value(mg KOH∕g) | ≤0.5 |
| Iodine number(g12∕100g | ≤1.0 |
| Flash point(COC) ℃ | >100 |
| Kinematic Viscosity(KVIS) ,mm2∕s@40℃ | 8.5 |
2-Ethylhexyl Palmitate Usage
1、Isooctyl palmitate has lubricating and thermal stability and is not sticky.
It is one of the important additives in high-end cosmetics. 2EHP is a dry venting oil. It has excellent penetration, moisturizing and softening effect on skin. It is widely used in skin care products and cosmetics. It is an excellent emulsifier and moisturizer. Its performance is stable, not easy to oxidize; not easy to hydrolyze; not easy to rancid; high safety, non-toxic, no irritation to the skin. It can make skin soft, smooth and non-greasy, and has good permeability. It is often used in all kinds of skin creams.
2、cosmetics: as a good agent for the expansion agent, powdered cosmetics in cosmetics and pigments in makeup. Commonly used in foundation creams, sunscreens, eye shadows, lipsticks, mascaras and other formulations.
3、Washing products: It can be used as softener and solubilizer in shower gel, hair lotion or hair dye.
4、other scope of application: beauty products, shaving products, antiperspirant deodorant, sunscreen products, make-up..
2-Ethylhexyl Palmitate Packaging and Shipping
175kgs drum/180kgs drum, or customized.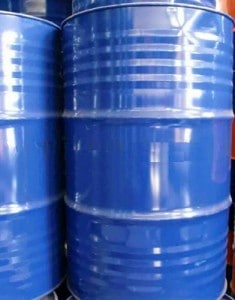 2-Ethylhexyl Palmitate Storage
Notes: Keep stored in cool, dry conditions in well sealed containers.
Shelflife: 12month.