Description
3-Glycidoxypropyltrimethoxysilane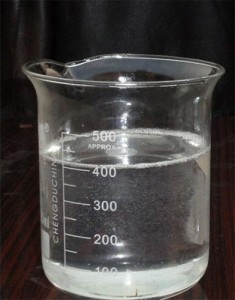 3-Glycidoxypropyltrimethoxysilane Quick Details 
Chemical Name: 3-Glycidoxypropyltrimethoxysilane
CAS No.: 2530-83-8
EINECS No.: 219-784-2
Molecular Formula: C9H20O5Si
3-Glycidoxypropyltrimethoxysilane Typical Properties
| | |
| --- | --- |
| TESTS  | SPECIFICATIONS |
| Appearance | Colorless transparent liquid |
| Assay% | ≥98 |
| Specific Gravity at 25°C, g/cm3 | 1.065-1.075 |
| Refractive Index, ND20 | 1.4260-1.4280 |
3-Glycidoxypropyltrimethoxysilane Applications
1. This product is a coupling agent containing epoxy group. It can be used in sealants and sealants of polysulfide and polyurethane, as well as in epoxy tree adhesives, filling or reinforcing thermosetting resins, glass fiber adhesives and thermoplastic resins for inorganic filling or glass reinforcing.
2. It can improve the strength properties of hard composites reinforced by glass fiber roving.
3. It can enhance the electrical properties of epoxy-based electronic sealants, packaging materials and printed circuit boards, and improve the bonding force between resin and matrix or filler.
4. The electrical properties of inorganic filled nylon and polybutylene terephthalate composites can be enhanced.
5. It is effective for a wide range of fillers and substrates, such as clay, talc, wollastonite, silica, quartz or metals such as aluminium, copper and iron.
6. It can improve the adhesion of waterborne acrylic latex sealant and sealant in the coatings based on polyurethane and epoxy resin.
7. In organic toners, the solubility, dispersibility and fluidity of adhesives are improved.
3-Glycidoxypropyltrimethoxysilane Packaging and Shipping
200KG Drum or customization
3-Glycidoxypropyltrimethoxysilane Storage
Stored in cool and dry place,keep the seal clean.