Description
Butoxypolypropylene glycol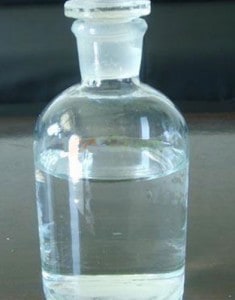 Butoxypolypropylene glycol Quick Details
Name: Butoxypolypropylene glycol
Chemical Name: Poly
[oxy(methyl-1,2-ethanediyl)],a-butyl-w-hydroxy-
CAS No.: 9003-13-8
EINECSNo.:500-003-1
Chemical formula: C10H22O3
Molecular weight: 190.27988
Butoxypolypropylene glycol Typical Properties
| | |
| --- | --- |
| Item | Specification |
| Colour to Hazen | ≤50 |
| Acid Value | ≤0.5 |
|  Water Content | ≤0.1 |
Butoxypolypropylene glycol Usage
1. It has an emollient that is smooth and has an excellent antiperspirant activity. Especially suitable for direct antiperspirant, deodorant and skin care products.
2. It is a highly polar, high viscosity cosmetic grease with a very low pour point, a very smooth skin feel, a highly effective wetting and dispersing agent for toners and pigments.
3. Polyether defoamer. The product has three different viscosities and molecular weights, namely PE-H (polyether high), PE-M (polyether media) and PE-L (polyether low). Due to its surface activity, the product is used as a non-volatile defoamer in a variety of systems. It is characterized by its very low cytotoxicity and is therefore useful for bacterial and cell culture.
Butoxypolypropylene glycol Packaging and Shipping
25kgs drum, or customized.
Butoxypolypropylene glycol Storage
Notes: Keep stored in cool, dry conditions in well sealed containers.