CAS 118-56-9
Assay:  90.0~110.0%
Appearance:  Colorless transparent liquid
Capacity: 2000MT per year
Packaging: 200kg/drums
Sample: available
Description
CAS 118-56-9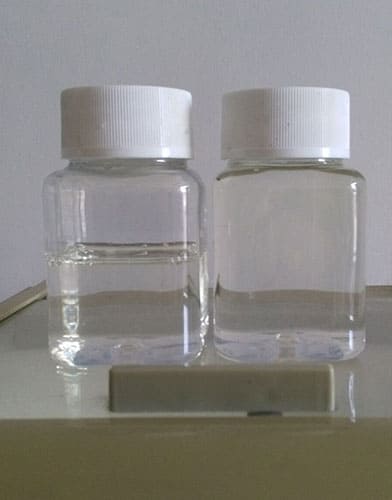 Homosalate (CAS 118-56-9) Quick Details
Chemical Name: Homosalate
CAS No.: 118-56-9
Molecular Formula: C16H22O3
Molecular weight: 262.34
Appearance: Colorless transparent liquid
Assay: 90.0-110.0%
Homosalate (CAS 118-56-9) Typical Properties
Items
Specifications
Results
Apperance
Colorless transparent liquid
Colorless transparent liquid
Identification
Infrared Absorption 197F
Conform
Assay
90.0~110.0%
97.6%
Specific gravity (841)
1.049~1.053
1.050
Refractive Index (831)
1.516~1.519
1.517
Impurities
Individual impurity ≤0.5%

Total Impurities ≤2.0%

0.3%

1.3%

Conclusion
This batch complies with USP39.
What is Homosalate (CAS 118-56-9) ?
1. Homosalate is a colorless, transparent liquid chemical that is insoluble in water and is an oil-soluble UVB anti-caries agent suitable for water-resistant formulations.
2. It can absorb ultraviolet rays of UVB 295 ~ 315 band, and is mainly used in the industry for UV UVB sunscreen.
Method for Homosalate (CAS 118-56-9)
First, isophorone is used as a raw material, hydrogenation reaction is carried out under the action of a catalyst, and epimerization reaction is carried out to obtain isophorol, and the obtained isophorol is further esterified with methyl salicylate. The reaction is exchanged, and the homosalate is finally obtained. The method is simple in operation, green and environmentally friendly, and the quality of the original film is high.
Homosalate safe
It is an ultraviolet UVB sunscreen agent, which is a chemical sunscreen agent that can absorb UVB 295-315 band. However, studies have shown that Homosalate has a weak effect on hormones and will produce toxic metabolites. The required dosage should not exceed 10%.
Homosalate Packaging and Shipping 
200kg/drums.
Homosalate Storage
Stored in cool and dry place,keep the seal clean.