Description
CAS 77-90-7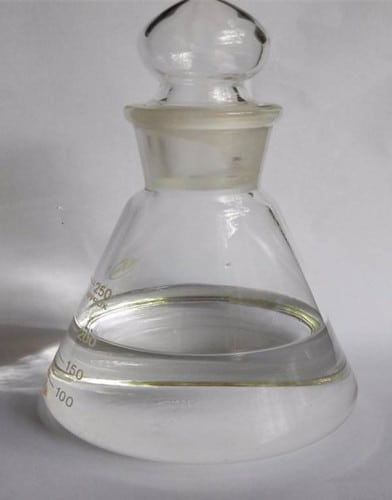 CAS 77-90-7 Quick Details
Chemical Name: Acety Tributyl citrate,  ATBC
CAS No.: 77-90-7
Molecular Formula: C20H34O8
CAS 77-90-7 Typical Properties
This product is innocuous plasticizer, mainly used as plasticizer of PVC, cellulose resin and synthetic rubber, used in innocuous PVC grain, Produce food packaging material, medical products, prepare flavor, essence, soft toys for children and produce cosmetics etc. Compatible with polyvinyl butyra, partly compatible with cellulose acetate, cellulose acetate butyrate. The cold resistance and light resistance are similar to those of trinbutyl citrate. Water resistance is better. Nontoxic, LD50=4000mg/kg.
| | |
| --- | --- |
| Appearance | Colorless transparent liquid |
| Color(Pt-Co) | ≤ 30# |
| Content,% | ≥ 99.0 |
| Acidity(mgKOH/g) | ≤ 0.2 |
| Water content(wt),% | ≤ 0.15 |
| Refractive index(25º C/D) | 1.4410~ 1.4425 |
| Relative density(25/25º C) | 1.045~ 1.055 |
| Heavy metal(base on Pb) | ≤ 10ppm |
| Arsenic(As) | ≤ 3ppm |
CAS 77-90-7 Application
The product is a non-toxic and tasteless safe plasticizer, which is excellent in heat, cold resistance, light resistance and water resistance. Suitable for food packaging, children's toys, medical products and other fields. US F.D.A approved for meat packaging materials and toy materials. Due to the excellent performance of this product, it is widely used in the packaging of fresh meat and its products, dairy packaging, polyvinyl chloride medical products, chewing gum and so on. After being plasticized, the resin exhibits good transparency and low temperature flexibility, and has low volatility and extraction rate in different media. It is stable to heat during solution sealing and does not change color.
CAS 77-90-7 Packaging and Shipping
200L plastic drum or iron drum, barrel, net weight 200Kg or IBC tons of barrels, or according to customer requirements.
CAS 77-90-7 Storage
Sealed cool and dry dark protected, store at a temperature of 2-8 ° C best