Description
CAS 98-92-0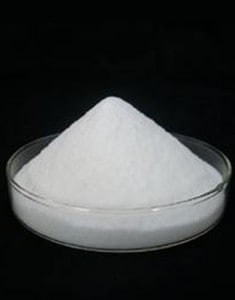 Niacinamide Quick Details
Product Name: Niacinamide
Another Name: Nicotinamide
CAS No.: 98-92-0
Molecular formula: C6H6N2O
Chemical structure:

EINECS No.:202-713-4
MW:122.12
Density: 1.4g/cm3
Niacinamide Typical Properties
Item
Specification
Test Result
Appearance
White crystalline powder
Conform
Content
98.5-101.5%
99.6%
Indentification
Complies
Complies
Melting range
128-131℃
129-130℃
PH value
5.5-7.5
7.2
Loss on drying
≤0.5%
0.1%
Residue on ignition
≤0.1%
Complies
Heavy metals
≤0.003%
<0.003%
Readily carbonizable
≤Matching Fluid A
Complies
Nicotinic acid
≤100PPM
60PPM
Conclusion
The Results Conforms With USP36
niacinamide and vitamin c applied in cosmetics
1. Vitamin C is a natural antioxidant that helps protect us from UV rays while reducing hyperpigmentation (from sun spots or acne scars) and even increases collagen production. On the other hand, nicotinamide is a form of vitamin B3 that helps to do anything from improving the barrier function of the skin to reducing acne scars and even helping to reduce and regulate sebum production. In addition, niacin helps to smooth fine lines and wrinkles!
2. People are worried about using both vitamin C and nicotinamide because they are believed to cancel each other out, causing the two formulations to be ineffective. This concern is only because vitamin C is a very picky ingredient, which makes its formula very important.
3. Your fears are not necessary. Most articles claiming that niacinamide and vitamin C cannot cooperate refer to the research more than 40 years ago, and many studies have been done since then. In addition, Zeichner also suggested that "the nitrite-containing product is layered with vitamin C serum" is completely possible because "ingredients complement each other by improving skin radiance and evening skin tone and texture."
4. Many problems stem from the idea that nicotinamide is combined with vitamin C or any other acidic product to hydrolyze to niacin (AKA niacin). This conversion activates the epidermal Langerhans cells, causing facial flushing, AKA redness and stinging. However, any product containing nicotinamide and acid will actually hydrolyze to niacin over time.
5. It is important to remember that nicotinamide is actually a very tough ingredient – heat and other environmental factors do not affect it as much as finer ingredients. In addition, studies on the conversion of nicotinamide to niacin have shown that it can only be converted over long periods of time at extreme temperatures, and that only a small amount of the product actually changes. Conversion rates can be easily reduced by keeping the product with nicotinamide in direct sunlight and in a cooler, more stable environment.
6. Cosmetic chemist Stephen Ko explained, "Although under certain conditions the combination of niacin and ascorbic acid forms niacin, it takes a lot of time or heat. When you are just layering the product, the amount may be very Small. Niacin is unwelcome because it may not be washed clean, you should not confuse simple stimulation
7. Another problem is that when vitamin C and nicotinamide are combined, they turn into a yellow liquid, causing most people to think that this will cause a negative reaction, rendering the two products ineffective. I even saw some claims that vitamin C is instantly oxidized and you can't use it anymore. But these concerns are unreasonable because the yellow combination is actually the result of a charge transfer interaction that converts nicotinamide and ascorbic acid to nicotinamide ascorbic acid. Please be assured that this combination is safe to use and still brightens the skin.
Niacinamide Packaging and Shipping 
25kg per fiber drum,polyethylene bag liner inside,barrel head lead sealing with iron ring.
Niacinamide Storage
Be stored in cool, dry, and ventilated storage, free from heat or sunlight and free from toxic and harmful foods. Be protected with pall on delivery, keep free from rain moisture, toxic, and harmful goods. Shelf life 3 years.