Description
Castoryl Maleate CAS 241153-84-4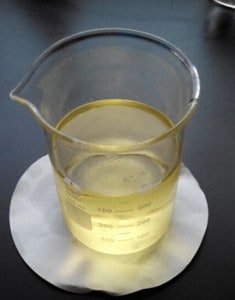 Castoryl Maleate CAS 241153-84-4 Quick Details
Chemical Name:Castoryl Maleate
Other name: RMT
CAS No.:241153-84-4
Molecular formula:C61H106O12
Chemical structure: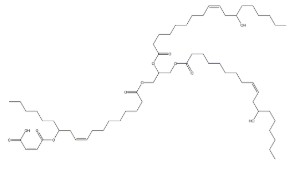 EINECS No.:None
MW:1031.48714
Brief:
Castoryl Maleate is pale yellow oily liquid, an oil-soluble substance.Castoryl Maleate dissolve in oil esters and alcohols,but not dissolve in water.Castoryl Maleate is used in the field of cosmetics wash shampoo, shower gel, cream, cosmetics and other occasions. Castoryl Maleate has excellent affinity for the skin and at the same time can not easily be washed away surfactant used in containing a large number of surface-active agents such as foam cleanser or shower gel and other products, to the skin surface effectively to achieve superior long-term retention moisturizing effect.
Castoryl Maleate CAS 241153-84-4 Typical Properties
| | |
| --- | --- |
| Item | Specification |
| Appearance | light yellow to yellow liquid |
| Acid value | 50-60 |
| Saponification value | 245-295 |
| Iodine value | ≤100 |
| Refractive index (25℃) | 1.476-1.486 |
| Moisture | ≤0.3 |
Castoryl Maleate CAS 241153-84-4 Performance And Application
Performance:
A skin moisturizing skin class of liposomes
Reducing irritation of the surfactant
Providing superior gloss
As soap emulsifier and moisturizer
Application:
liquid soap and bath products
face Clean product
hair care products
moisturizing cream (cream)
Suggested usage:
0.2-25%
Method of use:
Rinse-off products at 70-75℃was added and stirred evenly. Cream lotion, applied to the oil phase, the normal operation can be. .
Castoryl Maleate CAS 241153-84-4 Packaging and Shipping 
25kg per plastic drum
Castoryl Maleate CAS 241153-84-4 Storage
To avoid freezing environment, Kept in the dark, cool and dry place, sealed storage. Shelf life 24 Months.