Description
Cetyl Phosphate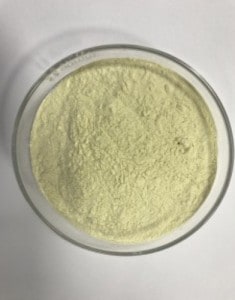 Cetyl Phosphate Quick Details
Chemical Name: Cetyl Phosphate
CAS No.: 3539-43-3
Chemical structure: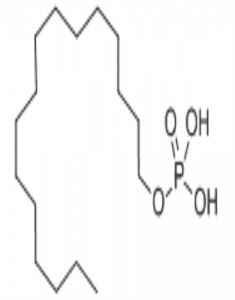 MF: C16H35O4P
EINECS: 222-581-1
Synonyms:AMPHISOL A;cetylphosphate; Cetylphosphate(and)dea-cetylphosphate; hexadecylphosphate; hexadecyl dihydrogen phosphate; cethylphosphoric ester; AMPHISOL A; PHOSPHORICMONOHEXADECYL ESTER
Appearance: White or yellowish powder
Cetyl Phosphate Typical Properties
| | |
| --- | --- |
| ITEM | STANDARD |
| Acidity Value | 310-350mgKOH/g |
| Solid content | ≥95% |
| Total phosphorus (by P2O5) | 22-25 |
| Melting point | ≥60℃ |
Cetyl Phosphate Performance
With emulsification, thickening ability, the cream is white, smooth, silky skin feel, smear, no stringiness.
Stable performance, good compounding, overcoming the imbalance of emulsifier HLB value in different oily systems, and compounding with soap-based facial cleanser can improve the instability of soap-based facial cleanser.
Easy to operate, easy to use, adjustable pH.
Cetyl Phosphate Application
It is widely used in Skin care products, Soap-based facial cleanser, Foundation cream, foundation honey, etc.
Cetyl Phosphate Packaging and Shipping 
25kg/Fiber Drum.
Cetyl Phosphate Storage
Store in a cool dry place. Valid for 24 months.