Description
Cyclosiloxanes, di-Me 
Cyclosiloxanes, di-Me Quick Details
Chemical Name: Cyclosiloxanes, di-Me
CAS No.: 69430-24-6
Other Names: Cyclomethicone
Sample: available
Assay: 99% min
Cyclosiloxanes, di-Me Typical Properties
| | |
| --- | --- |
| Testing Item | Standard |
| Assay (%) | 99.0 Min. |
| Hexamethyldisioxane (%) | 0.01Max. |
| Chroma (Hazen) | 10 Max. |
| Acidity (According to HCL, %) | 0.001 Max. |
| Refraction index (20°C) | 1.396~1.397 |
| Appearance | Colorless transparent liquid, without visible impurity |
Cyclosiloxanes, di-Me Applications
Cyclomethicone is mainly used in topical pharmaceutical and cosmetic formulations such as water-in-oil creams.Cyclomethicone has been used in cosmetic formulations, at concentrations of 0.1–50%, since the late 1970s and is now the most widely used silicone in the cosmetics industry. Its high volatility, and mild solvent properties, make it ideal for use in topical formulations because its low heat of vaporization means that when applied to skin it has a 'dry' feel.
Cyclosiloxanes, di-Me Packaging and Shipping
25kg/50kg/200KG drum, or according to the customers' demand.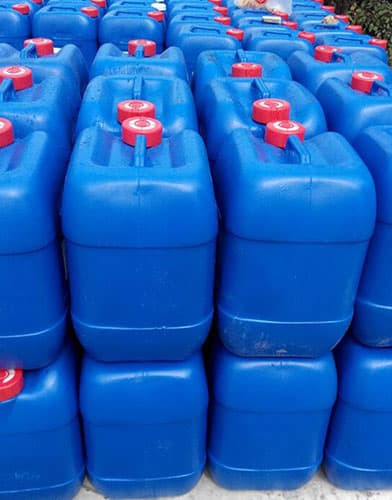 Cyclosiloxanes, di-Me Storage
Stored in the dry and ventilated inside storeroom, prevent direct sunlight, slightly pile and put down.