Description
Epsilon-polylysine

Epsilon-polylysine Quick Details
Chemical Name: Epsilon-polylysine
Name:e-Polylysine
Other name: E-PL
CAS No.: 28211-04-3
Molecular Fomula: (C6H12N2O)n
Chemical Structure:

Appearance:White or light yellow powder
Epsilon-polylysine Typical Properties
| | |
| --- | --- |
| Item | Specification |
| Specific rotation | +39.5 to +41.5° |
| State of solution(transmittance) | Clear 98.0% min. |
| Chloride | 0.020% max. |
| Ammonium [NH4] | 0.02% max. |
| Sulfate[SO4] | 0.020% max |
| Iron[Fe] | 10ppm max. |
| Heavy metals [Pb] | 10ppm max |
| Arsenic[As2O3] | 1ppm max |
| Other amino acids | Chromatographically not detectable |
| Loss on drying | 0.20% max. |
| Residue on ignition[sulfated] | 0.10% max. |
| Assay | 98%/99% min |
Epsilon-polylysine Usage
At present, ε-polylysine has been widely used in various fields such as food, medicine, and cosmetics.
Food field: It can be used for antisepsis preservation of milk, beverages, rice, cakes, pastry, sauces, meat products, canned food, etc. When polylysine is used as a bacteriostatic agent in foods, it is usually used in combination with other substances to achieve synergistic and economical purposes, such as alcohol, organic acids, glycerides, and the like.
In the field of medicine: ε-polylysine is rich in cations, has strong electrostatic interaction with substances with anions and has good penetrating power to biofilms. Based on this property, polylysine can be used for certain drugs. The carrier is therefore widely used in medical and pharmaceutical applications. The polymerization of ε-polylysine and methotrexate (a drug for treating leukemia and tumor) can improve the efficacy of the drug.
Cosmetics: Cosmetics are highly susceptible to microbial contamination and cause spoilage during storage and use. ε-PL can effectively inhibit harmful bacteria in cosmetics and is a natural, efficient and safe preservative in cosmetics.
Epsilon-polylysine Packaging and Shippin
1-5 kgs Aluminum Foil Bag;
25 Kgs drum;
Or customized.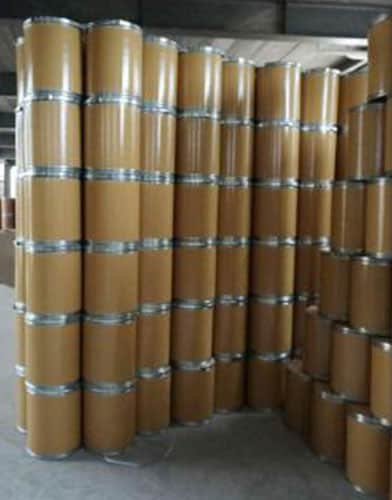 Epsilon-polylysine Storage
Notes: Keep stored in cool, dry conditions in well sealed containers.