Description
Hexamidine diisethionate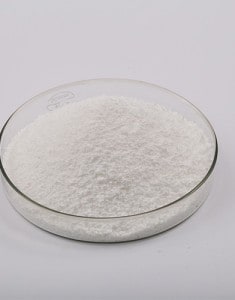 Hexamidine diisethionate Quick Details
Chemical Name: Hexamidine diisethionate
CAS No.: 659-40-5
Chemical structure: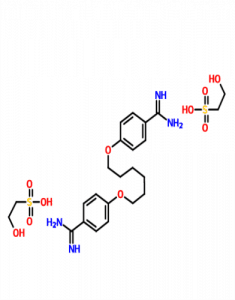 Molecular formula: C20H26N4O2.2C2H6O4S
EINECS No.: 211-533-5
Synonyms: RP-2535;hexamidine disethionate;2535RP;Hexamidine 2-hydroxyethansulfonate;Hexamidine isethionate;
Appearance: White or almost white crystalline powder
Hexamidine diisethionate Typical Properties
ITEM
STANDARD
Appearance
A white or almost white crystalline powder
Identification
T.L.C.
Ultra-violet spectrum [0.01 g/l in EtOH at 265 nm±5 nm]
Infra-red spectrum [ATR]
Melting Point
215.0-222.0℃
Loss on drying
≤0.5%
Residue on ignition
≤0.5%
Heavy Metal
≤10ppm
Total plate count
<100cfu/g
Yeasts & molds
<10cfu/g
Assay(HPLC)
≥98.5%
Hexamidine diisethionate Application
1. Hair products: anti-dandruff anti-itch shampoo, transparent shampoo, conditioner, scalp massage care products;
2. Acne: Oil control sterilization, acne products;
3. In addition to odor products, private care, baby diaper cream, other bactericidal and antibacterial products.
Hexamidine diisethionate Packaging and Shipping 
1kg/Bag
Hexamidine diisethionate Storage
Store in sealed containers at cool & dry place. Shelf life is 3 years.