Description
Niacinamide CAS 98-92-0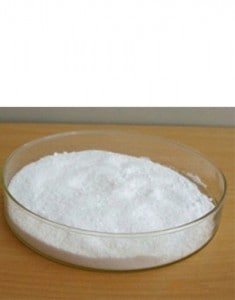 Niacinamide Quick Details
Product Name: Niacinamide
Another Name: Nicotinamide
CAS No.: 98-92-0
Molecular formula: C6H6N2O
Chemical structure:

EINECS No.:202-713-4
MW:122.12
Density: 1.4g/cm3
Niacinamide Typical Properties
Item
Specification
Test Result
Appearance
White crystalline powder
Conform
Content
98.5-101.5%
99.6%
Indentification
Complies
Complies
Melting range
128-131℃
129-130℃
PH value
5.5-7.5
7.2
Loss on drying
≤0.5%
0.1%
Residue on ignition
≤0.1%
Complies
Heavy metals
≤0.003%
<0.003%
Readily carbonizable
≤Matching Fluid A
Complies
Nicotinic acid
≤100PPM
60PPM
Conclusion
The Results Conforms With USP36
Niacinamide Application
pharmaceutical
Niacinamide belongs to Vitamin B,participating in metabolism in the body,can be used to prevent pellagra or other niacin defection disease.
niacinamide for skin
1. Nicotinamide, also known as vitamin B3, is highly safe as a pharmaceutical ingredient and is a basic vitamin supplement in clinical dermatological treatment.
2. It is widely used in the treatment of photosensitive dermatitis and hemorrhoids. Recent studies have proved that it has a good effect in inhibiting melanin deposition and anti-inflammatory.
3. Based on this feature, the application of nicotinamide in the field of cosmetics has been further extended, in addition to the traditional whitening effect, it has also been used. It reduces the melanin that has been formed and precipitated, blocks its transfer to the surface cells, accelerates cell metabolism, and accelerates the exfoliation of melanin keratinocytes.
4. Niacinamide maintains skin moisture and promotes microcirculation in the dermis. Niacinamide can also greatly reduce or eliminate skin aging, such as wrinkles, peeling, large pores, etc., reduce free radical damage to the skin, prevent aging, repair the skin and reduce facial dullness.
5. Niacinamide promotes blood circulation in hair follicles and prevents hair thinning and hair loss.
Niacinamide Packaging and Shipping 
25kg per fiber drum,polyethylene bag liner inside,barrel head lead sealing with iron ring.
Niacinamide Storage
Be stored in cool, dry, and ventilated storage, free from heat or sunlight and free from toxic and harmful foods. Be protected with pall on delivery, keep free from rain moisture, toxic, and harmful goods. Shelf life 3 years.