Description
Padimate O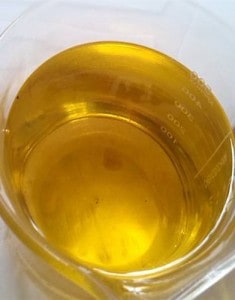 Padimate O Quick Details
Product Name: Padimate O
Other name: 2-Ethylhexyl 4-dimethylaminobenzoate ;
CAS No.:  21245-02-3
Molecular Formula: C17H27NO2
Molecular weight:277.4
Appearance: Pale yellow liquid
Padimate O Specification
Test Item
Specification
Appearance
pale yellow liquid
Assay(%)
99.0%min
Moisture(%)
0.50% max
loss on drying(%)
1.0%max
Light transmittance (% 1g/10ml toluene)
425nm
500nm
Clarity (10% w/v in CH3OH)
Clear
Padimate O Application
1. Used as a UV absorbe in cosmetics and sunscreens.
2. It can also used as a photoinitiator for plastic coatings, inks and adhesives.
Padimate O Packaging and Storage
Package:25kg/drum, 200kg/drum
Storage condition:It should be stored in a well-closed container at low temperature, keep away from moisture, heat and light.