Description
Sodium Lauroryl Glutamate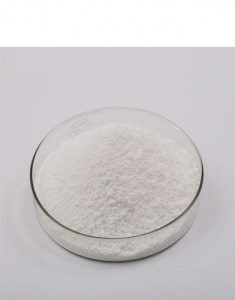 Sodium Lauroryl Glutamate Quick Details
INCI Name: Sodium Lauroryl Glutamate
Other name:SLG
CAS No.:29923-31-7
Molecular formula: C17H30NO5.Na
Chemical structure: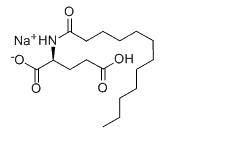 EINECS No.:249-958-3
MW:351.42
Sodium Lauroryl Glutamate Typical Properties
| | |
| --- | --- |
| Item | Specification |
| Appearance | White powder |
| Content | 96%-99% |
Sodium Lauroryl Glutamate Application
Sodium lauroryl Glutamate is hypo-allergenic,non-comedogenic and also environmental friendly for the highly biodegrabable property.It is very soft,providing extra mildness to the skin with good foamablity and also has better hard water resistance.It can be used to produce amino facial cleanser,bath salt,etc.
Sodium Lauroryl Glutamate Packaging and Shipping 
25kg paper barrel,25kg paper plastic compound bag
Sodium Lauroryl Glutamate Storage
Be stored in cool,dry,and ventilated storage,free from heat or sunlight and free from toxic and harmful foods.Be protected with pall on delivery,keep free from rain moisture,toxic,and harmful goods.