Description
Sodium Persulfate

Sodium Persulfate Quick Details
Chemical Name: Sodium Persulfate
CAS No.: 7775-27-1
Molecular Formula:Na2S2O8
Chemical Structure: 


Molecular weight: 238.1
EINECS:231-892-1
RIDADR UN 1505 5.1/PG 3
Hazard Class: 5.1
Packing Group : III
Appearance: White crystalline powder
Sodium Persulfate Typical Properties
Item
Specifications
Appearance
外观
White crystalline powder
白色结晶粉末
Assay 
≥ 99.0%
Iron(Fe)铁
 ≤0.001%
Manganese(Mn)
锰
 ≤0.0001%
CL 氯化物
≤0.005%
Ammonium Salt
铵盐
≤0.05%
水分Moisture
≤0.05%
Heavy metal (as Pb)
重金属
≤0.001 %
Active oxygen
活性氧
≥ 6.65%
 
Use of Sodium Persulfate
For waste processing the photographic industry, the printed circuit board is used as a soft metal surface corrosion agents and textile desizing agents, like sulfur dyes hair color.
 
Sodium Persulfate Packaging and Shipping
25kg/bag
One 20FCL can load 25mt without pallets.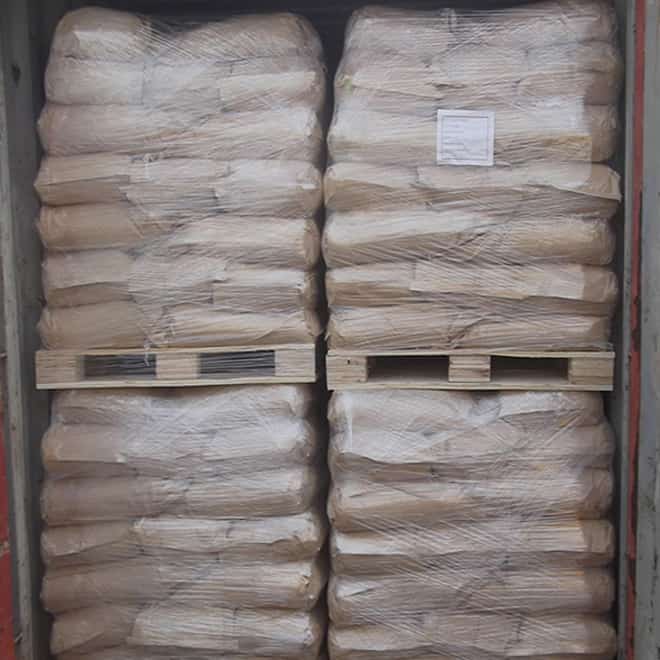 Sodium Persulfate Storage
Treasury ventilation low temperature drying; light loading and unloading; with organic matter, reducing agents, sulfur, phosphorus combustibles stored separately.