Description
Sodium phenylbutyrate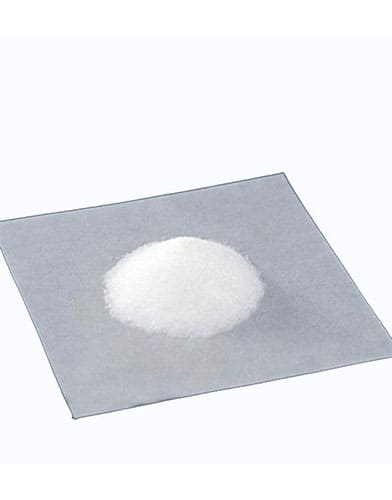 Sodium phenylbutyrate Quick Details
Chemical Name: Sodium phenylbutyrate
Another Name: Sodium 4-phenylbutyrate
CAS No.: 1716-12-7
EINECS No.: 605-612-7
Molecular Formula: C10H11NaO2
Appearance: White Powder
Sodium phenylbutyrate Typical Properties
Crystallinity
meets the requirements
Loss on drying
≤

2.0%

Heavy metals
≤10 ppm
Water
≤1.0%
Sulphated ash
≤

0.5%, determined on 1.0g

purity
≥

99.0%
Sodium phenylbutyrate Uses
1. Sodium phenylbutyrate is a histone deacetylase (HDAC) and endoplasmic reticulum stress (ER) inhibitor that can be used in diseases such as cancer and infection.
2. The transcriptional regulator phenylbutyrate reversibly inhibits class I and class II histone deacetylases (HDACs), resulting in an overall increase in gene expression, decreased cell proliferation, increased cell differentiation, and cells in susceptible tumor cell populations. Induction of apoptosis.
3. In vitro activity: Phenylbutyrate in prostate cancer cells by attenuating the apoptosis antagonist Bcl-X(L), double-strand break repair protein DNA-dependent protein kinase, prostate progression marker caveolin-1 and proangiogenesis The expression level of vascular endothelial growth factor induces apoptosis of prostate cancer cells.
4. In vivo activity: Phenylbutyrate improves clinical symptoms and improves survival in G93A transgenic ALS mice. In G93A mice, Phenylbutyrate induced NF-κB p50 expression and down-regulated cytochrome c and cysteine protease expression. In a transgenic mouse model of Huntington's disease (HD), Phenylbutyrate increases brain histone acetylation and reduces histone methylation levels.
Sodium phenylbutyrate Packaging and Shipping 
25kg drum
Sodium phenylbutyrate Storage
Stored in cool and dry place,keep the seal clean.