Sucrose octaacetate CAS 126-14-7
Appearance: White powder.
Assay: 98.0~100.5%
Packaging: 25kgs/fiber drum.
Sample: available
related documents:
COA of Sucrose Octaacetate CAS 126-14-7
Description
Sucrose octaacetate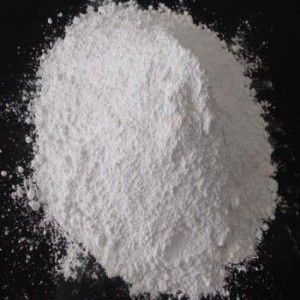 Sucrose octaacetate Quick details
Product Name: Sucrose octaacetate
Synonym: Octaacetyl sucrose; Saccharose octaacetate
Chemical name: Alpha-D-glucopyranoside, 1,3,4,6-tetra-o-acetyl- beta-D-fructofuranosyl tetraacetate; 1,3,4,6-Tetra-o-acetyl-beta-D-fructofuranosyl-alpha-D-glucopyranosid tetraacetate
Chemical formula: C28H38O19
Molecular weight: 678.59
CAS No.: 126-14-7
Appearance: White powder. Insoluble in water and easy to soluble in ethanol, chloroform etc.
Sucrose octaacetate Specification
| | |
| --- | --- |
| Appearance | White power |
| Assay, % | 98.0~100.5 |
| Melting point, °C | ≥78 |
| Acidity | ≤2 DROPS |
| Water,% | ≤1.0 |
| Residue on ignition ,% | ≤ 0.1 |
Sucrose octaacetate Application
1. It can be used as a bitter additive, a denaturant for alcohol, a soaker for paper, as well as an insecticide, plasticizer for cellulosic & synthetic resin. It also can be used as an additive for paint and children's toys, etc. It can prevent mice or children from biting or tasting the goods because of its extreme bitter taste.
2. This product is used as a bittering additive for alcohol denaturants, foods and pharmaceuticals (eg for beer, medicinal liquor, coffee and its products and flavored foods).
3. This product is used as an adhesive for food packaging, paper impregnating agent, plasticizer and additive for cellulose ester and synthetic resin.
4. This product is used as an additive for tobacco and its products as well as feed additives.
5. This product is a good medicine for preventing and treating children's sucking and biting nails.
Sucrose octaacetate Package and storage
Package: 25kgs/fiber drum.
Storage: Store in tightly closed container.Store in a cool,dry area
Expiration Date: 2 years