Description
Tocopheryl acetate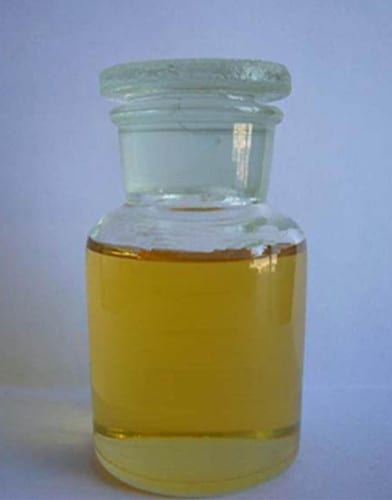 Tocopheryl acetate  Quick Details
Chemical Name: Tocopheryl acetate,Vitamine E acetate
CAS No.: 7695-91-2
Molecular Fomula: C31H52O3
Molecular weight: 472.74
Properties: This product is a light yellow oily liquid. It is soluble in organic solvents such as alcohol and ether, and it is almost insoluble in water. It is easily oxidized when exposed to air.
Thermal stability: This product has a maximum withstand temperature of 90 ° C and the heating temperature should not be too high.
Tocopheryl acetate Specification
ITEM
SPECIFICATIONS
Appearance
Slightly yellow, clear, viscous oil
Assay by G.C
98.0—102.0%
Identity
Corresponds
Infrared spectrum
Meets EP requirement
Option rotation
-0.01°~ +0.01°
Density(20°C)
0.952—0.966g/ml
Refractive index(20°C)
1.494—1.498
Absorbance in ethanol:
At about 284nm (max)
42.0—45.0
At about 254nm (min)
7.5—9.0
Acidity
Max.1.0ml of 0.1 N NaOH
Sulphated ashes
No.0.1%
Heavy metals
≤10ppm
Lead
≤2ppm
Tocopheryl acetate Usage 
Used in cosmetics, vitamin E moisturizes the skin and keeps skin moisture. VE has a good effect on the protection of knife wounds, burns, acne, age spots, frostbite, dry skin and UV damage, reducing lipid peroxidation and smoothing the skin.
This product has a wide range of pharmacological effects in medicine, mainly for the treatment of arteriosclerosis, coronary heart disease, cerebral arteriosclerosis, liver dysfunction, habitual abortion, menopausal disorders, burns and so on. It can also be used as an antioxidant for oils and as a feed additive for livestock.
Tocopheryl acetate Packaging
Packaging and storage: 5kg / barrel, plastic barrel, 2 barrels / box, corrugated box.
Tocopheryl acetate Storage
Store in a cool, dark place with a shelf life of 4 years.