Description
Trimethylstearylammonium Chloride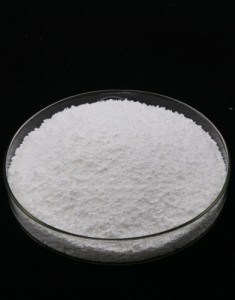 Trimethylstearylammonium Chloride Quick Details
Chemical Name: Trimethylstearylammonium Chloride
CAS No.: 112-03-8
Chemical structure: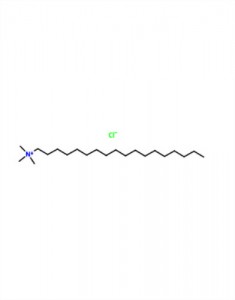 Molecular Formula: C21H46ClN
EINECS: 203-929-1
Synonyms: Octadecyltrimethylammonium chloride Stearyltrimethylammonium chloride;trimethyl(octadecyl)azanium,chloride;Trimethyloctadecylammonium Chloride;Stearyl trimethyl ammoium chloride (STAC);
Appearance:White to pale yellow creamy solid
Trimethylstearylammonium Chloride Typical Properties
| | |
| --- | --- |
| ITEM | STANDARD |
| Appearance | White to pale yellow creamy solid |
| pH Value(1% water solution) | 6.5-8.5 |
| Active content(%) | 70±2 |
| Free amine(%) | ≤1 |
| Ash(%) | ≤0.5 |
Trimethylstearylammonium Chloride Application
1. This product can be used for hair conditioning, hair conditioning and cosmetic emulsification conditioning.
2. Cationic surfactant, widely used in asphalt emulsification and waterproof coating emulsification, silicone oil emulsification,
3. This product is used as an antistatic agent for textile fibers. It is used as a fabric softener to make the fiber bulky and soft to the touch. It is used as a raw material for asphalt emulsification and conditioner.
4. It can be used for organic bentonite modification, protein flocculation and water treatment flocculation in biopharmaceutical industry, soft processing of glass fiber, anti-burning treatment agent for nylon parachute surface.
5.Widely used in sanitizers.
Trimethylstearylammonium Chloride Packaging and Shipping 
50kg/Drum.
Trimethylstearylammonium Chloride Storage
Please keep it in a dry and ventilated place to avoid direct sunlight and high temperatures.