Description
Tween 60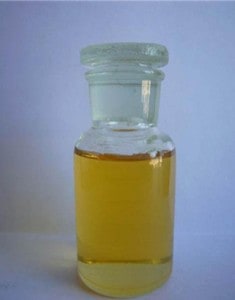 Tween 60 Quick Details
Chemical Name: Tween 60
CAS No.: 9005-67-8
Chemical structure: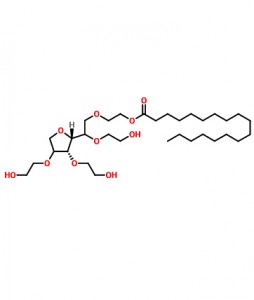 MF: C64H126O26
EINECS: -0
Synonyms: polysorbate 60;T-61;PEG-3 SORBITAN STEARATE;PEG-6 SORBITAN STEARATE;PEG-40 SORBITAN STEARATE;PEG-60 SORBITAN STEARATE;
Appearance: Light yellow paste
Tween 60 Typical Properties
| | |
| --- | --- |
| ITEM | STANDARD |
| Acid Value | 2.0 KOH mg/g Max. |
| Saponification value | 45-55 KOH mg/g |
| Hydroxyl value | 81-96 KOH mg/g |
| Moisture | 3.0% Max |
| HLB Value | 14.9 |
Tween 60 Application
It is soluble in water, soluble in hot oil and organic solvent, and is a high-grade hydrophilic emulsifier;
Belongs to O/W type emulsifier;
Good wettability and good water solubility;
Good environmental compatibility.
This product is used as emulsifier, dispersant, stabilizer, diffusing agent, softener, antistatic agent, rust inhibitor, finishing agent for medicine, cosmetics, paints, textiles, food, pesticides, detergent production and metal surface protection. Rust cleaning industry. It can also be used as a viscosity reducer for oil extraction and transportation.
Tween 60 Packaging and Shipping 
200kg/Drum.
Tween 60 Storage
This product should be stored in a cool, ventilated, dry place to avoid sun and rain.