Description
Ubidecarenone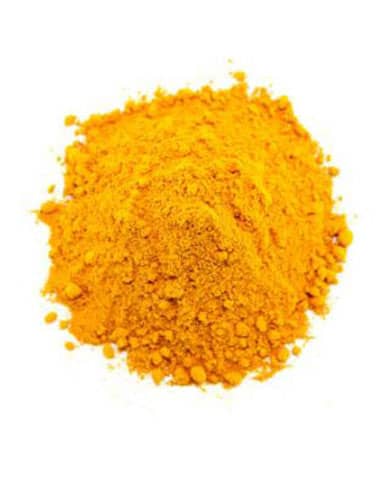 Ubidecarenone  Quick Details
Chemical Name: Ubidecarenone
CAS No.: 303-98-0
Molecular Fomula: C59H90O4
Chemical Structure: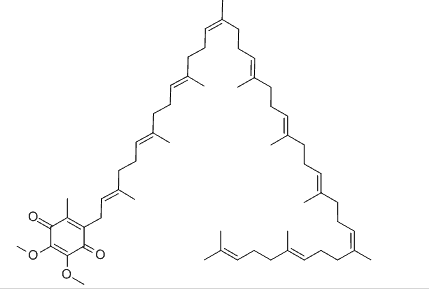 Molecular weight: M=863.34
Appearance: Yellow or orange crystalline powder
Ubidecarenone Typical Properties
| | |
| --- | --- |
| Items | Specification |
| Appearance | Yelow or Orange yellow crystalline powder |
| Oder | Characteristic |
| Taste | Characteristic |
| Paiticle size | Pass 80 mesh |
| Loss on drying | ≤5% |
| Heavy metals | <20ppm |
| As | <2ppm |
| Pb | <5ppm |
| Assay | Result |
| Total Plate Count | <10000cfu/g or <1000cfu/g(Irradiation) |
| Yeast & Mold | <1000cfu/g or 100cfu/g(Irradiation) |
| E.Coli | Negative |
| Salmonella | Negative |
Ubidecarenone Application
Natural raw materials coenzyme q10 ubiquinol is used by cells to produce energy needed for cell growth and maintenance. It is also used by the body as an antioxidant in cosmetics. As drugs for treatment of disease of lungs and heart,it is preventive for cancer, diabetes, parkinsonism etc, and coenzyme Q10 is also good additive for healthcare foods.
Coenzyme Q10 (CoQ10 or ubiquinone) has a low risk of side effects and it is an essential vitamin-like substance with many health benefits.
Coenzyme Q10 is proven helpful in treating heart-related problems such as congestive heart failure and to lower high blood pressure.Coenzyme Q10 is a quinone, which is a substance that helps provide energy to cells in all oxygen-breathing organisms. Researchers first discovered coenzyme Q10 in 1957, and first named it ubiquinone,because it was a quinone that was found in every cell of the body (the prefix ubi means everywhere).Later studies showed that ubiquinone acts as a coenzyme in the body, without which the three enzymes that provide energy to the body cannot function.
Ubidecarenone Packaging
Packaging: 5kg/Tin,2Tin/Carton, 25KG Drum.