Description
WS-3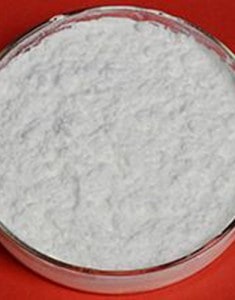 WS-3 Quick Details
Product Name: WS-3
Chemical Name: N-Ethyl-p-menthane-3-carboxamide
Other name: Menthol Carboxamide
CAS No.: 39711-79-0
Molecular formula: C13H25NO
Chemical structure: 

EINECS No.:254-599-0
MW: 211.34
WS-3 Typical Properties
| | |
| --- | --- |
| Item | standard |
| Appearance | white crystal powder |
| Assay, % | ≥99% |
| Odor |  mint odor |
| Cooling Location |  Mainly at the front of the tongue and front of the mouth |
| Thermo stability | Stable below 80℃ |
|  Solubility | Dissolved in organic solvent, such as propylene glycol, ethanol, etc. |
WS-3 Application
Daily use products
Cooling Agent ws-3 is used in toothpaste, oral products, Air Freshener, skin cream, shaving cream, shampoo,sunscreen, shower cream
Food products
Cooling Agent ws-3 is used in confectionery products, chocolate, dairy produce, beer, distilled spirit, beverage,Chewing Gum,
Medicine  
Cooling Agent ws-3 is used in linctus, diminish inflammation ointment, dyspepsia, antipruritic, liniment, oral cavity acesodyne, heatstroke pill
Others
Cooling Agent ws-3 is used in cigarette, filter tip and other tobacco, cooling agent ws-3 also can be used for driving insects.
WS-3 Packaging and Shipping 
25kg per fiber drum
WS-3 Storage
Be stored in cool,dry,and ventilated storage,free from heat or sunlight and free from toxic and harmful foods.Be protected with pall on delivery,keep free from rain moisture,toxic,and harmful goods.